WSBT announces airdrop to AAA Holders – including the Rabbit Hole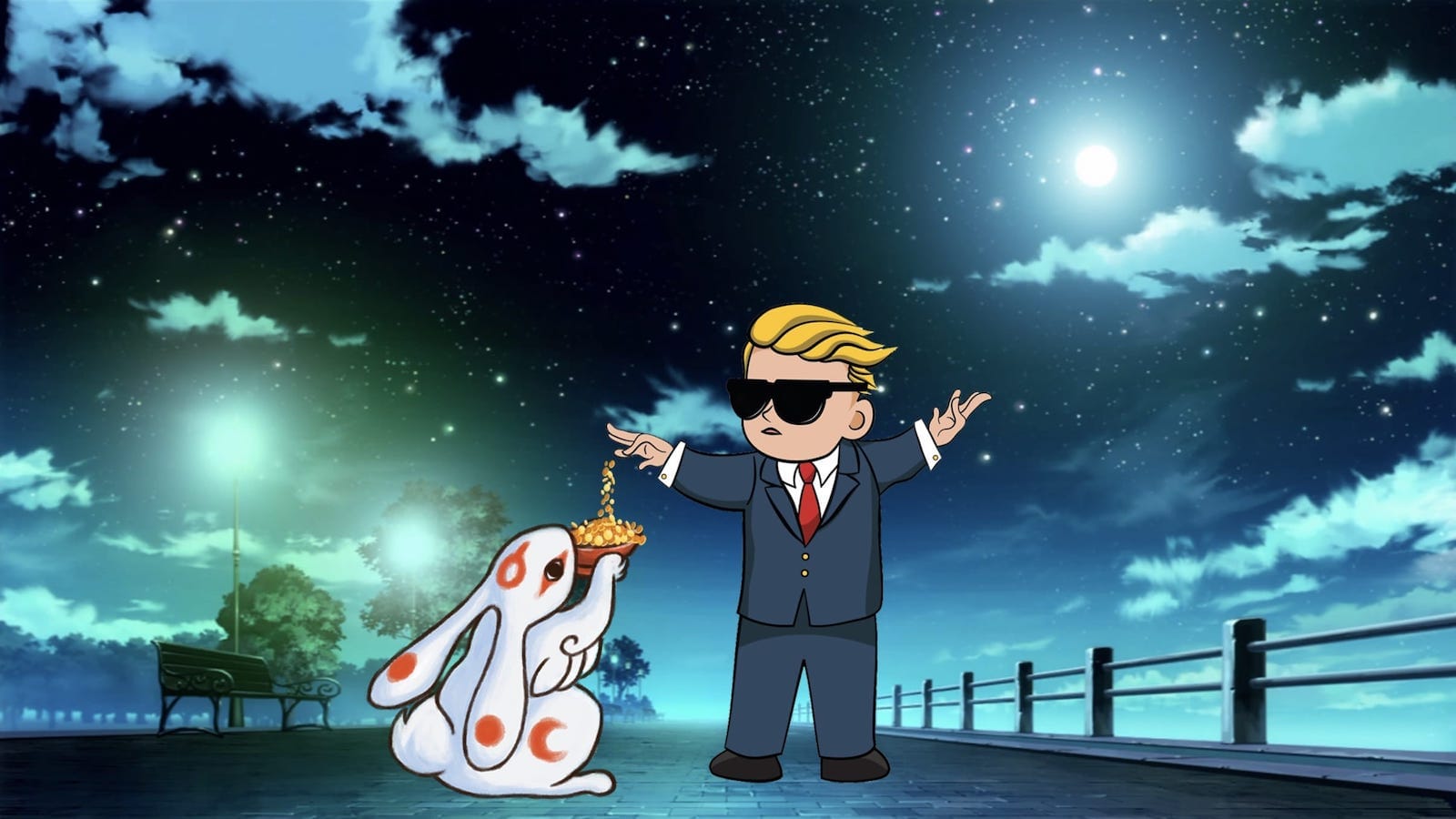 Wall Street Bets Shills (WSB.sh), the first major protocol on Moon Rabbit Metachain with own deflationary token WSBT, has announced an airdrop of WSBT to all AAA holders on native Substrate-based blockchains of Moon Rabbit (EVM Jurisdiction and the Rabbit Hole, both staked in Temples and unstaked).
After the recent community poll, WSB.sh have committed to permanently burn 1% of their total coin supply (50'000'000 WSBT), leaving the current total supply at 4'950'000'000 WSBT.
5% of this total supply is earmarked for airdrop to AAA holders in exchange for providing utility and security of the underlying networks and infrastructure on which WSB.sh Jurisdiction is operating. Thus, 247'500'000 WSBT will be allocated to the community members holding AAA on EVM and Rabbit Hole (Main-Net), based on farming mechanism assured by continuous snapshots.
The pool of airdropped WSBT tokens will be divided between all holders or stakers of AAA on EVM and Rabbit Hole networks, proportional to the amount of their holdings at the time of snapshots. However, holders and stakers of AAA on Rabbit Hole and its Temples will receive a multiplier of 2 on the overall reward size. For those who are currently staking, the airdrop amount will be equal to their principal locked stake of AAA.
To illustrate this mathematically, if A(WSBT) is Airdrop of WSBT, AAA(EVM) is AAA on EVM and AAA(MAIN) is AAA on Rabbit Hole (staked in Temples or not), then:
Total A(WSBT) = 247'500'000 WSBT = Total AAA(EVM)*X + Total AAA(MAIN)*2X
X being the fraction of the airdrop to be divided between all relevant holders. 2X coefficient on Rabbit Hole means that for every AAA held of Rabbit Hole (aka Main-Net incl. Temples) there will be twice as many WSBT airdropped as on EVM.
Note that AAA holders on Ethereum, Binance Smart Chain and Polygon are not eligible for airdrop. However, if they do transfer their tokens through Metabridge to EVM or Rabbit Hole on time for the first snapshot and hold until the end of the farming period, they will be able to receive their share of the airdrop.
Note that the farming commences on 20.05.2022 at 23:59 UTC and runs for 30 days, until 19.06.2022 at 23:59 UTC. During this period snapshots will be taken and AAA tokens held or staked in the same wallet on EVM and Rabbit Hole will be calculated by the system. After the end of farming, the whole pool of 247'500'000 WSBT will be allocated to users.
The team and backers of Moon Rabbit will NOT participate in this airdrop. 100% of this pool will be distributed to the Community.
WSBT airdrop will be fully distributed at EVM Jurisdiction, for both the EVM AAA holders as well as Rabbit Hole AAA holders. We have therefore upgraded the Rabbit Hole in order to permit any user to link their EVM wallet number to their Rabbit Hole wallet ID on-chain. That way, when the time comes to collect WSBT harvest, the system will allocate the right number of tokens to their linked EVM wallet. Below is the guide on how link the EVM wallet to Rabbit Hole wallet.
Guide on Linking Rabbit Hole to EVM Wallet
Some DeFi, NFT, eSports and other web3 projects that are running on Moon Rabbit EVM may perform airdrops based on your Moon Rabbit balance or staked amount. To allow such projects to easy identify your EVM addresses you need to assign it to your Rabbit Hole address. Here is how to do it.
Assigning address
1. Open wallet page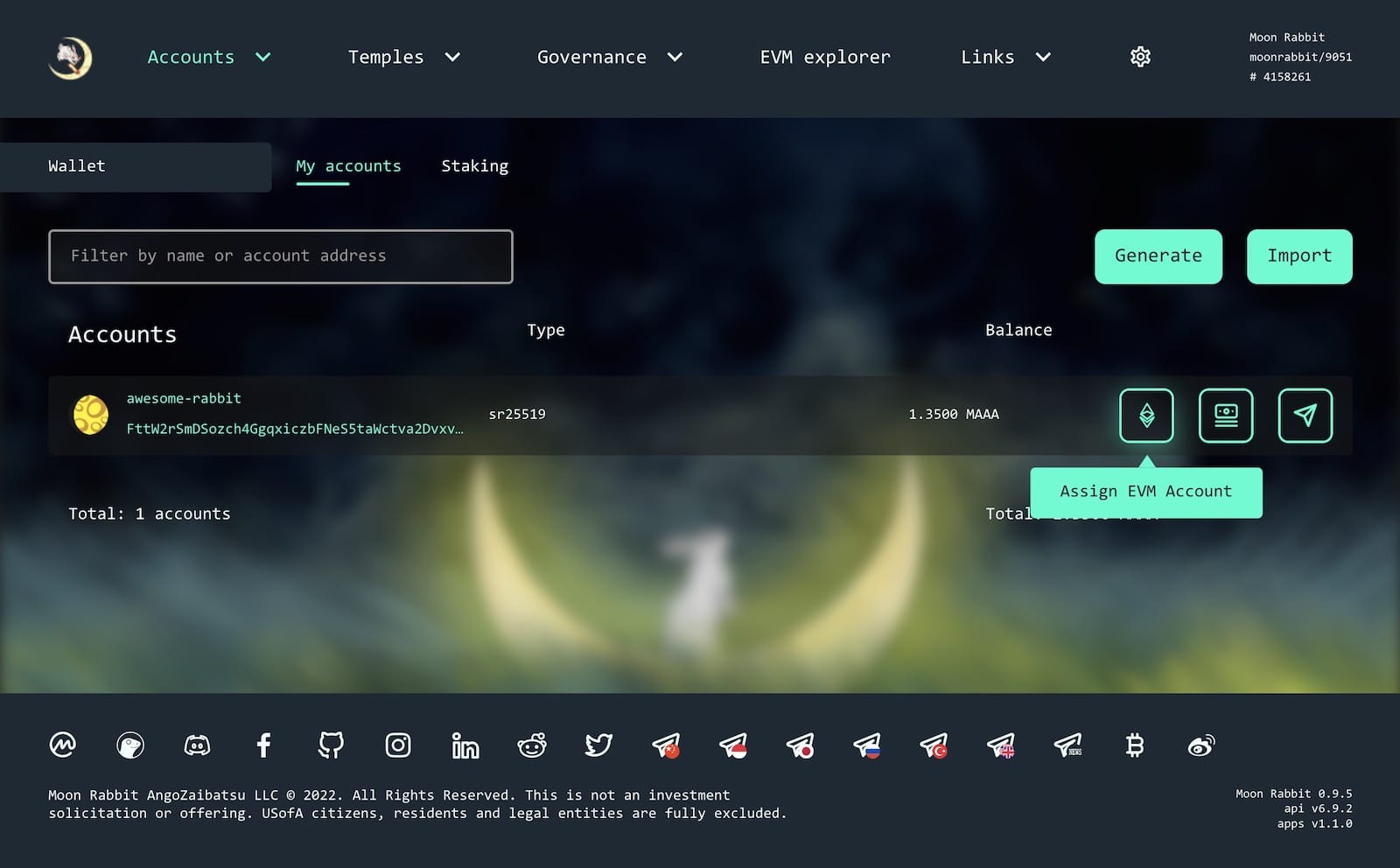 2. Click button "Assign EVM Account"
3. You will see a form to confirm assigning address. Enter your wallet password and click "Assign" button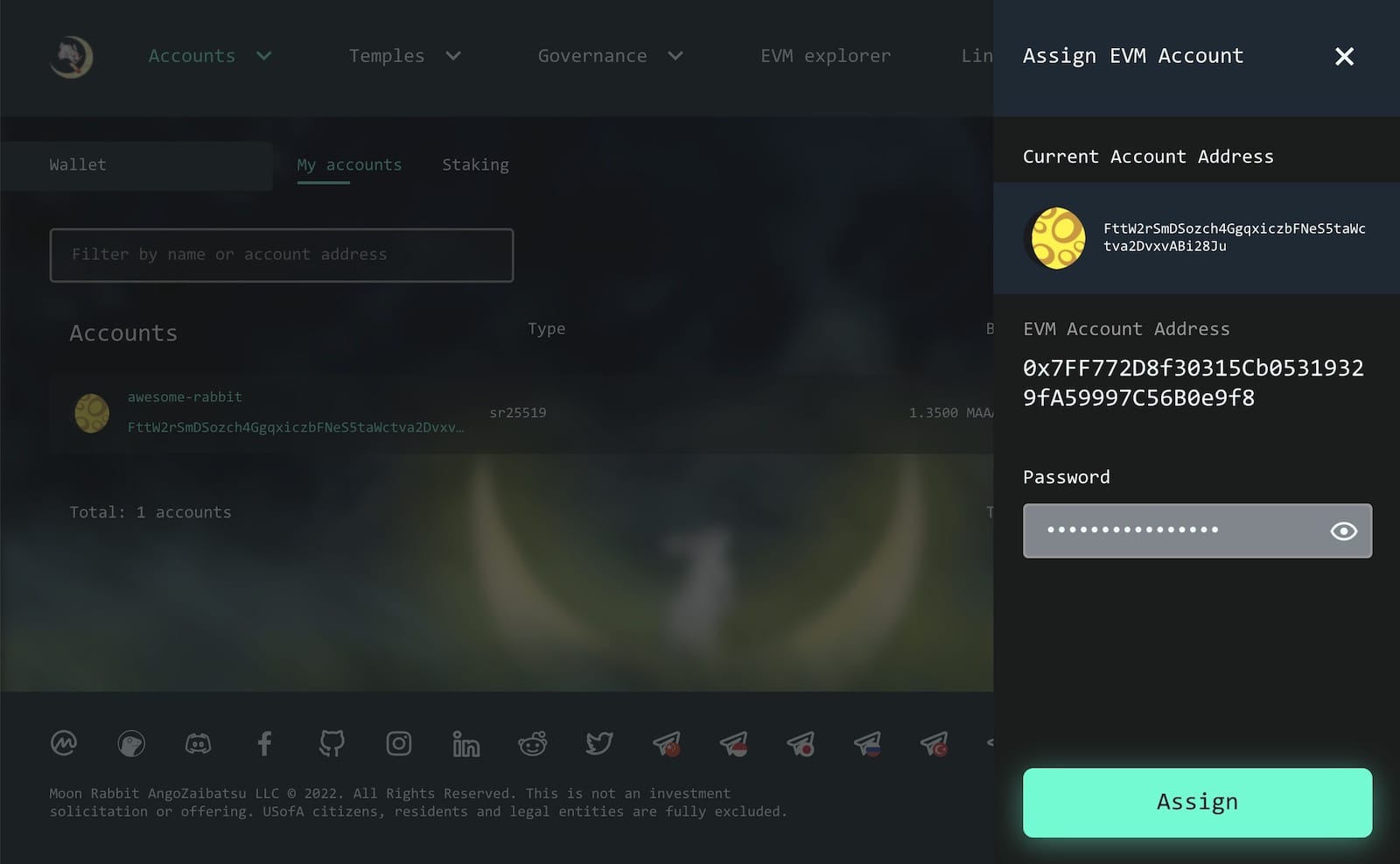 4. You will be requested to sign message with Metamask to confirm ownership
5. After successful adding you will be able to see assigned EVM addresses in the account info window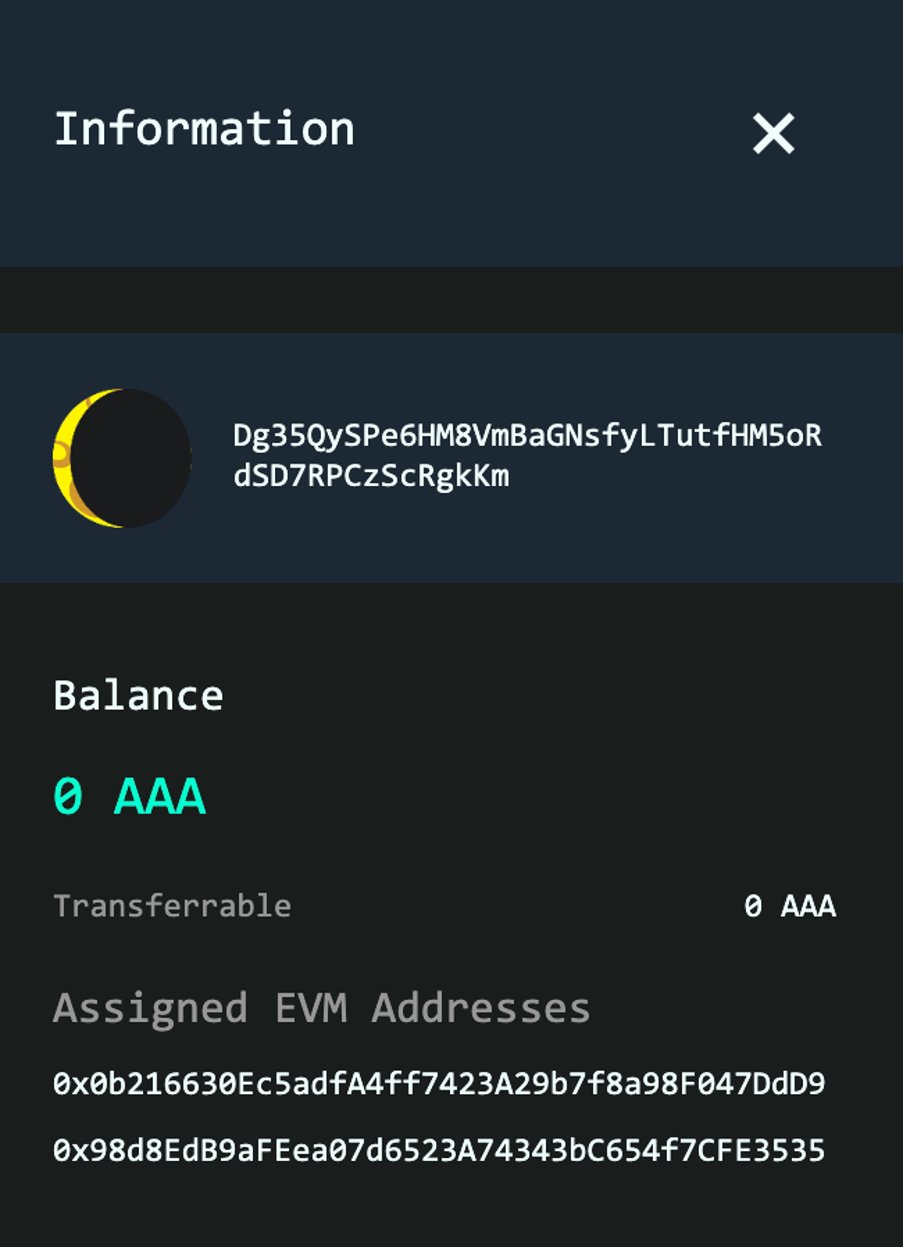 Have questions? Check out our Library that has an FAQ and detailed guides. Your question is unanswered or still struggling? Visit our Telegram. Our community ambassadors and admins will help you!